12 Messages Free Stock Photos and Images
Download free Messages images and free photos for personal and commercial use
Try searching with iStock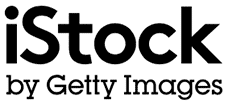 Get 15% off all subscriptions
and credits with coupon code PICJUMBO15
Visit iStock »
and use code "PICJUMBO15"

Join our PREMIUM Membership
Exclusive and never published photos? Only available to our PREMIUM Members!
You're missing new exclusive content every month if you're not in our Membership. 😱 Join today and get instant access to our growing collection of exclusive PREMIUM stock photos. New collections every month! 😍
Get all new photos in your email!
Subscribe to picjumbo newsletter to get all new free stock photos in your inbox. More than 80,000+ designers, marketers and bloggers are in!
Your email here...

Subscribe