New summer collection is here! Get ready for summer website templates, blog posts about the best summer drink recipes and ice creams, blog posts about drinking fresh healthy drinks instead of regular sugar drinks, or blog posts about reasons why you should eat watermelon almost everyday! Or simply grab any of these pictures and use it as your cover photo on your business Facebook page! Or as a desktop wallpaper?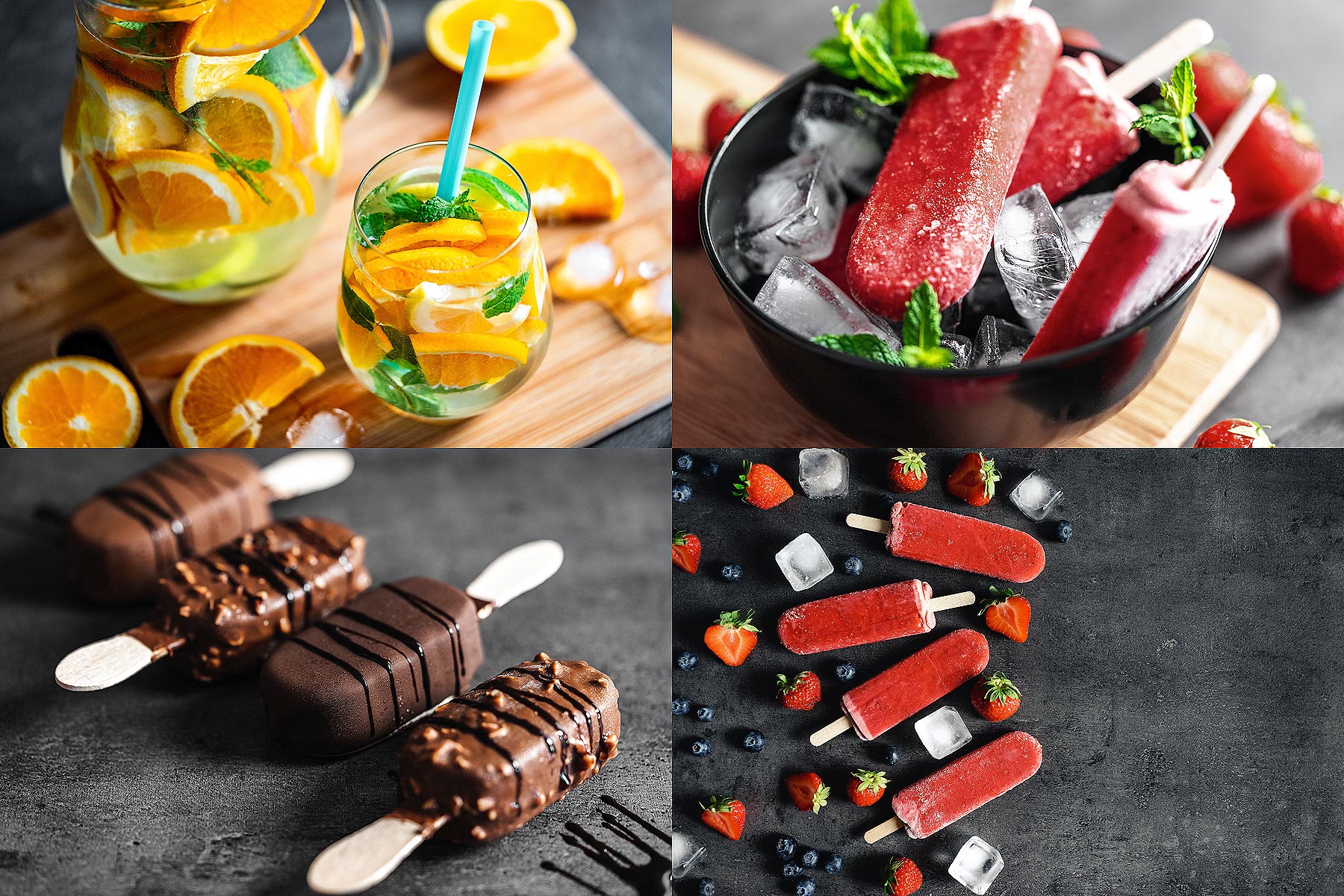 In this big big collection there are 163 high-resolution stock photos capturing fresh orange drinks, fresh watermelon drinks, chocolate popsicles, fresh strawberry ice pops, lemon ice pops, mango ice pops and chocolate ice-cream with chocolate topping.
Let's see, fresh orange drink:

Fresh strawberry ice pops, both vertical and horizontal versions included:

Fresh watermelon and fresh watermelon drink:

All kinds of chocolate popsicles:

And finally chocolate ice-cream with handmade lemon & mango ice pops:

I hope you really enjoy this yummy collection!
Have a nice day!
Viktor