Written on February 22, 2017
It is almost unbelievable that the fans of picjumbo are such a hard workers (see this blogpost). In fact, among the photos appeared work and business photos only. However, it confirms me to take pictures further for you. And so my next collection is conducted in the spirit of work again.
Concede yourself, who is ready to get out of bed without great effort every morning and after that go to work? I think almost nobody of us. Someone is heading for the office in company's place, the others are lucky guys having smartly designed home office few steps from their bed. This time I took photos in my own home office, where my clever secretary waited impatiently (actually I wrote about my girlfriend :)) and where I have everything I needed — desk, chair, macbook, cell phone, and some other photogenic objects.
As a result I have the set of 51 pictures for you. The advantage of taking pictures from home is that you can always run to the fridge and get refreshed (usually more than you actually need). However, you should overcome a few disturbing elements, such as cuddly dog Jessie :). But this time I'm very glad that everything went smoothly and before we knew it, it was evening.
I hope you enjoy this collection.
Viktor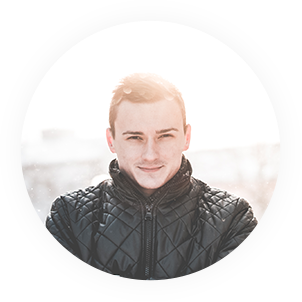 Hello, I'm Viktor, founder of picjumbo. I'm traveling the World, taking photos and running this project where you can download & use ALL my pictures in your creative projects, whether it's designing a WordPress theme, making a keynote or writing a blog post.
I'd be super-happy if you would support this project by going PREMIUM!