I just realized that I have a lot of photos that have fallen into oblivion because they have been overshadowed by new and new collections and I didn't have a chance to finish them and compile all these beautiful pictures into a collection. But now I will work hard to ship all these collections to you — and this is the first one.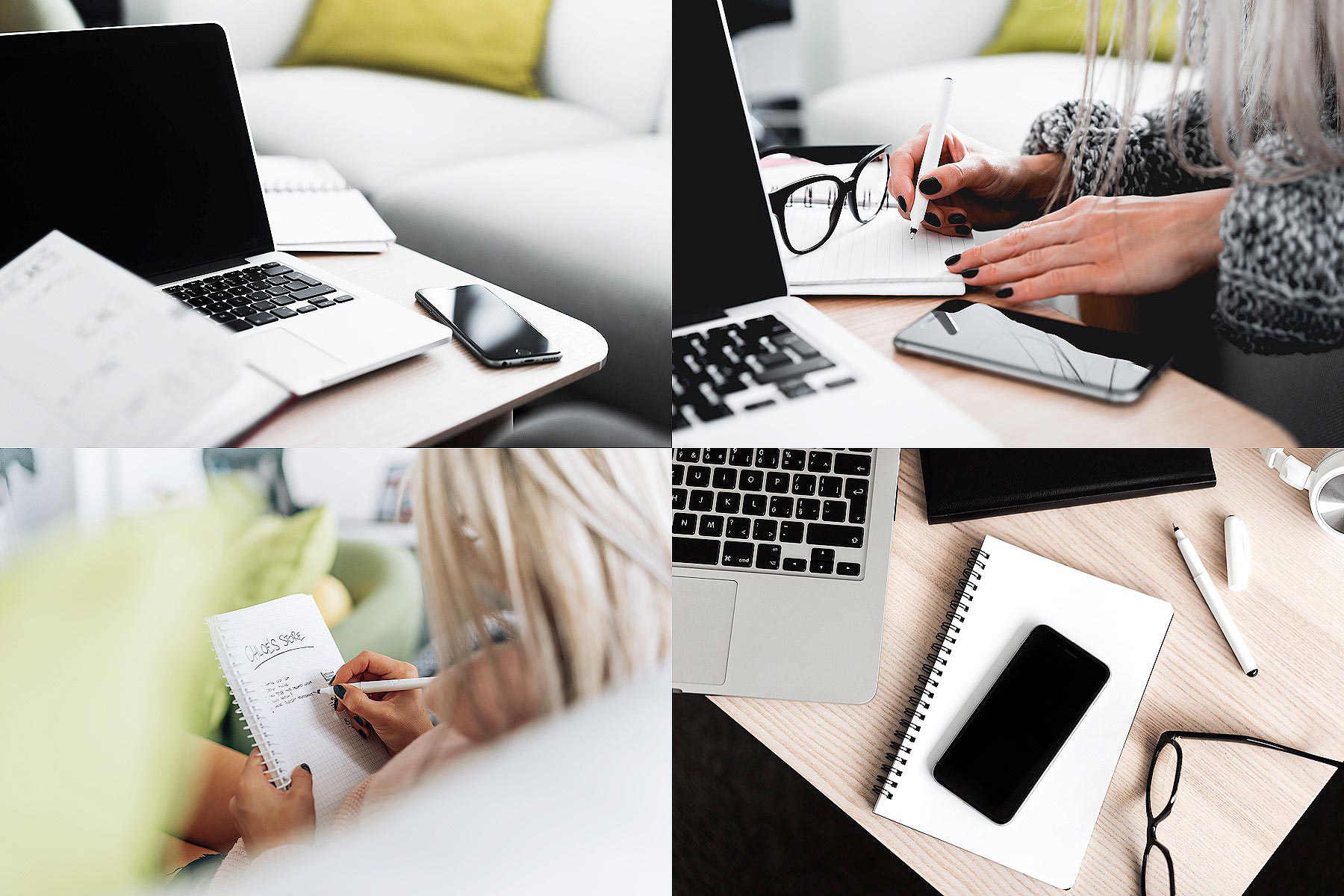 This collection is strictly business — 56 high-resolution business stock photos capturing working on a laptop, using a smartphone, capturing new ideas with the good ol' paper and pen or looking for inspiration on Pinterest.

There are a lot of vertical photos in this collection and some photos have more than one color editing style, so I believe you'll easily find the best fit for your brand style.

And don't worry, this doesn't mean that now you'll be getting unusable, not interesting or recycled photos, this means exact opposite: more collections and more photos! Because now you finally get all my photos that are sitting in my computer and waiting for being send as a collection, even as a small one. And, of course, I will still be working on new stock photo collections (yes, Halloween is coming! 🎃).

Enjoy the pictures!
Viktor from picjumbo

Join thousands of creators across the globe that are already using picjumbo PREMIUM images in their templates, websites, keynotes, apps, prints or blogs.