Bitcoins, Bitcoins everywhere! Is there anyone here who has never heard about Bitcoins? Bitcoin is a cryptocurrency, a form of electronic cash. It's a decentralized digital currency without a central bank or single administrator that can be sent from user to user on the peer-to-peer Bitcoin network without the need for intermediaries. And because this trend is quite big right now, I decided to make a stock photo collection.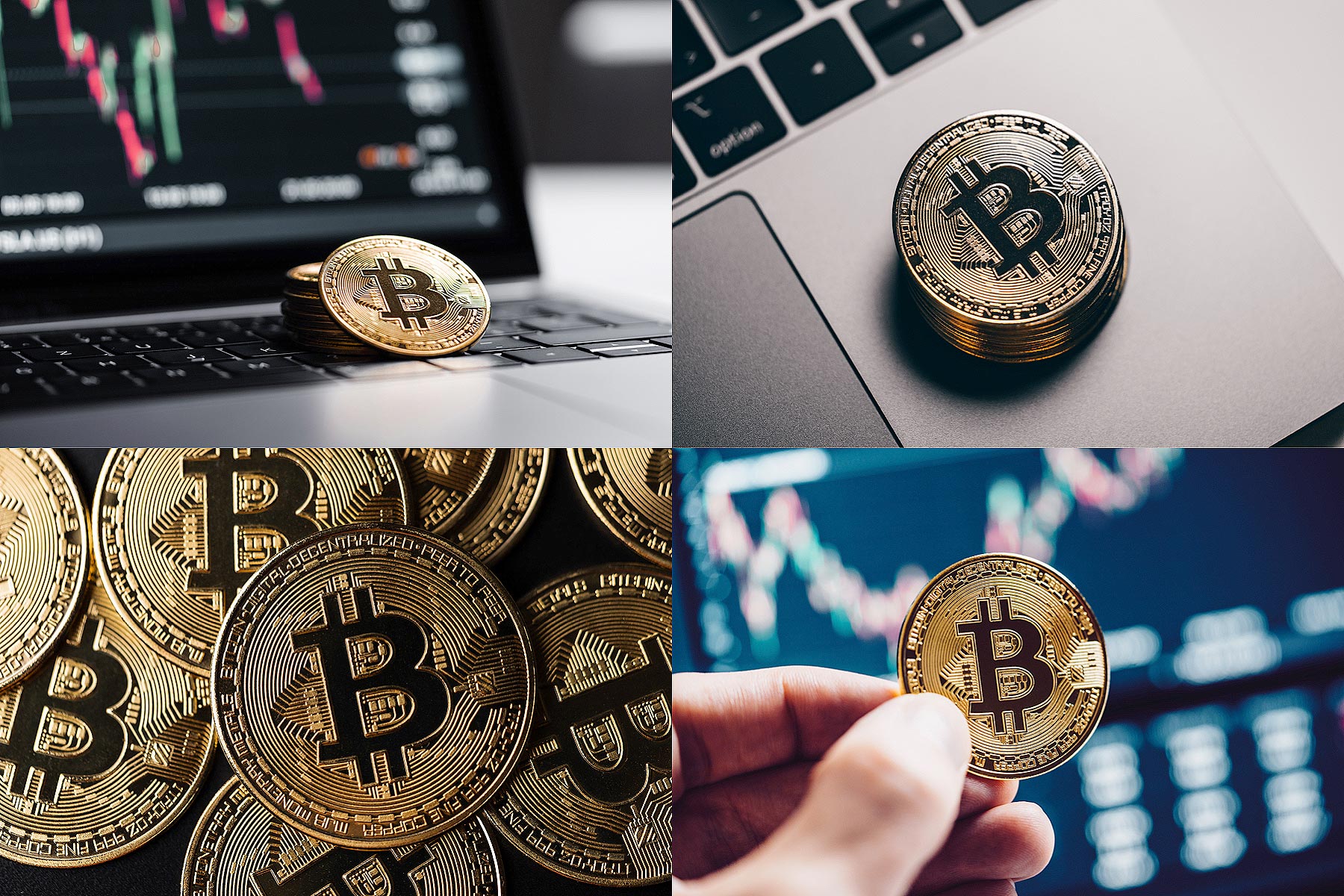 In this collection there are over 100+ stock photos. In total, 114 high-resolution stock photos of Bitcoin golden "coins" in different moods & styles: business (forex charts), lifestyle (holding coins in a car), dark style (desaturated black Bitcoins), modern technology (with modern laptop), pastel colors, and more.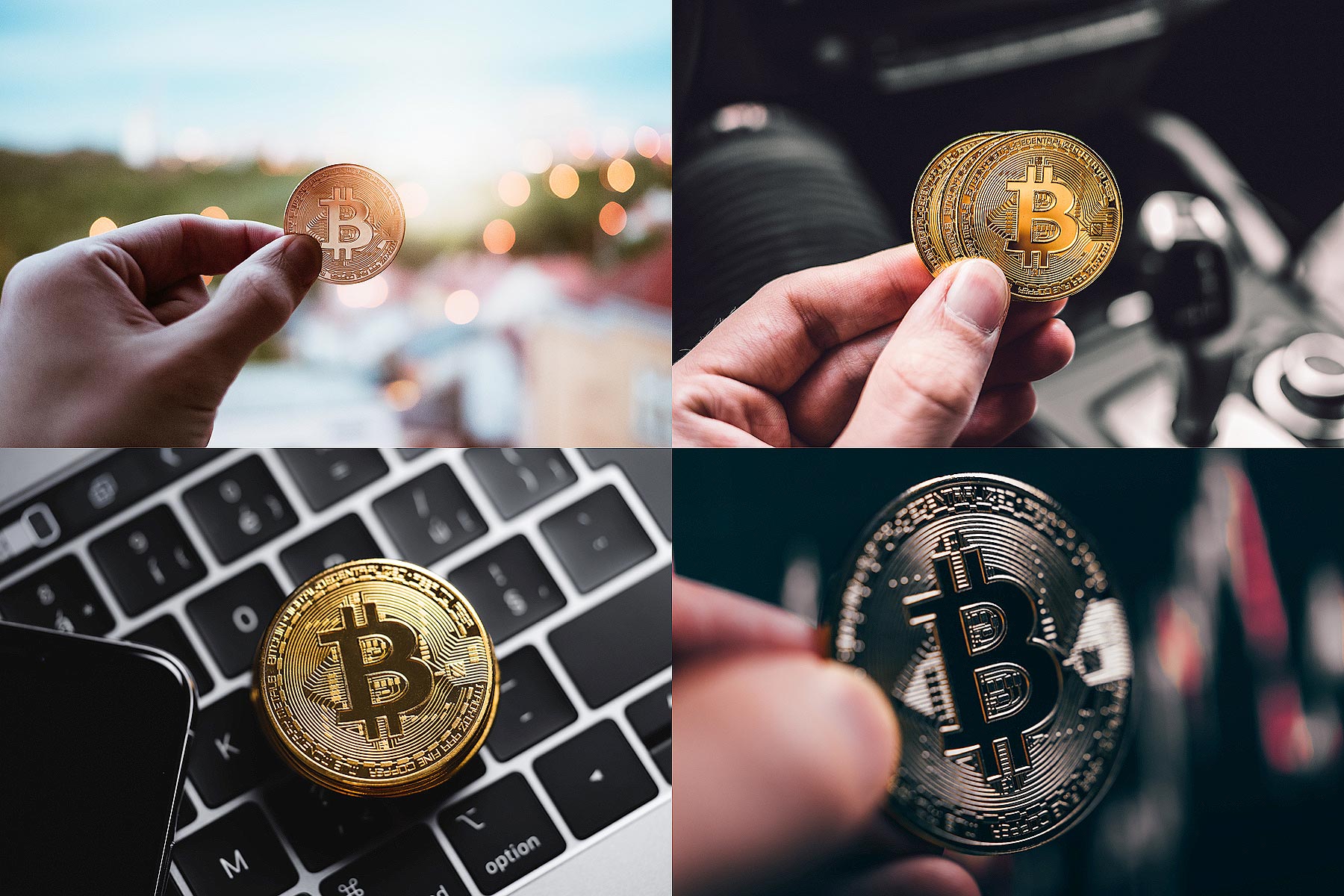 As always, vertical photos are also included. These vertical photos are perfect for your Pinterest pins, Facebook/Instagram Stories, or Stories ads. And I believe that you can also easily create vertical photos from the regular ones.

Bitcoin is very often shown in money-related environment, so I thought it could be interesting to put it in a more soft surrounding — in front of pastel color backgrounds. I think some women could write a cool blog post about Bitcoin so these photos would be perfect for them.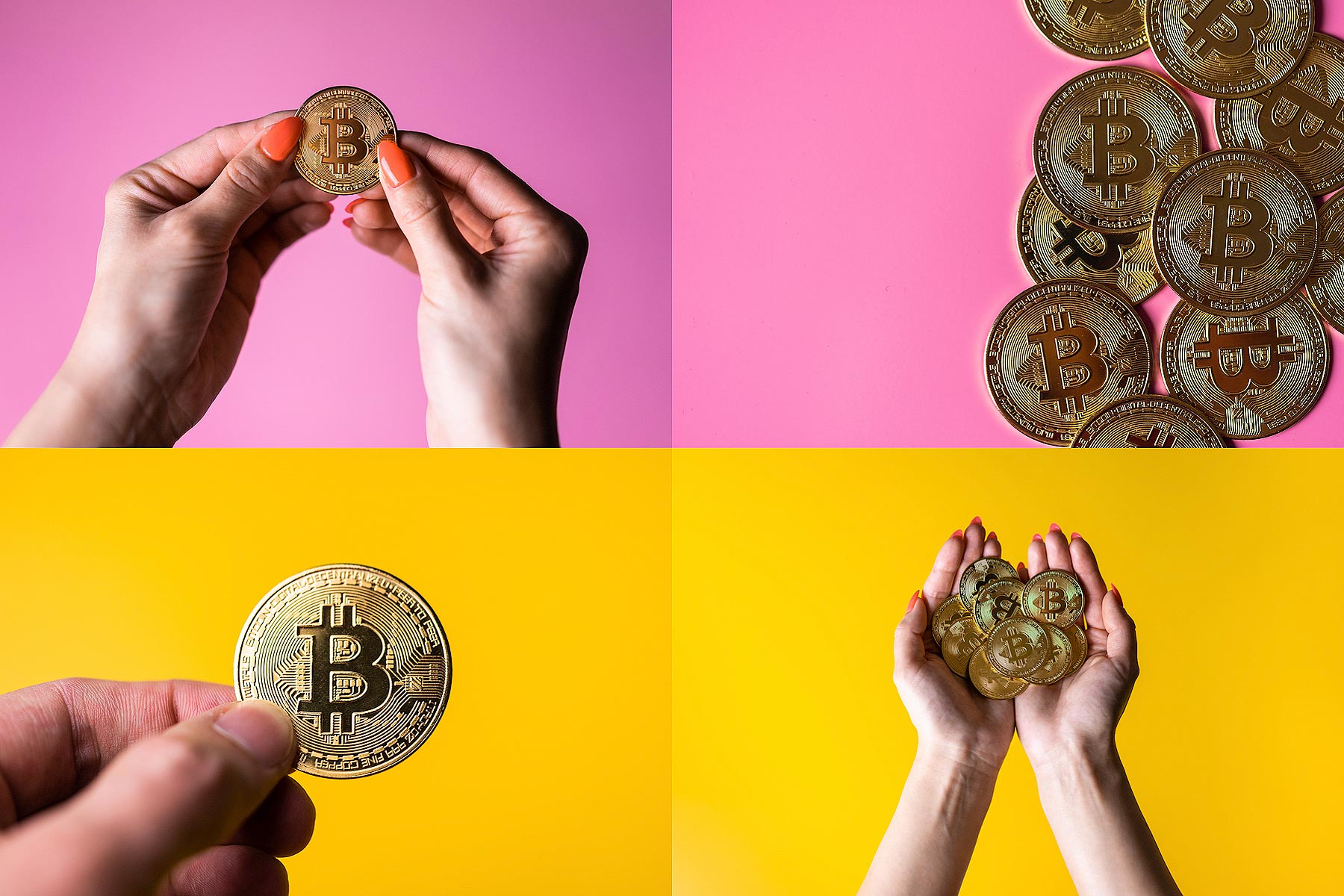 Do you own any Bitcoins? Thank you for your attention & enjoy the pictures!
Viktor