Bibimbap (비빔밥) is a traditional Korean rice dish and because we have a lot of searches of it on our site, my girlfriend and I decided to try it and take a few photos. So, here I'm sending another foodie photo collection!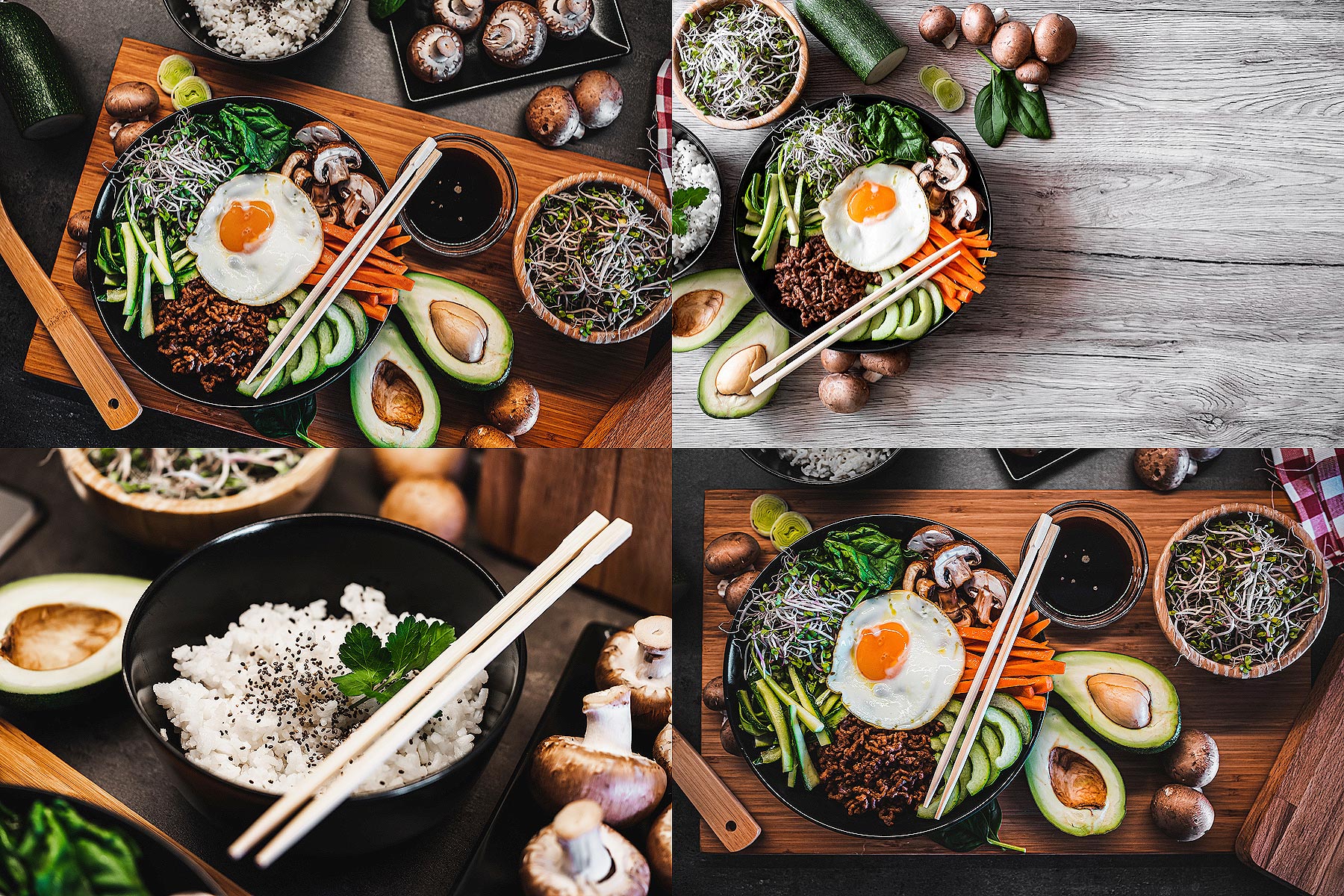 In this small collection there are 39 high-resolution stock photos of bibimbap served on stylish black plate and decorated with several types of fruits and vegetables. There are photos with space for your text or logo and also some vertical photos.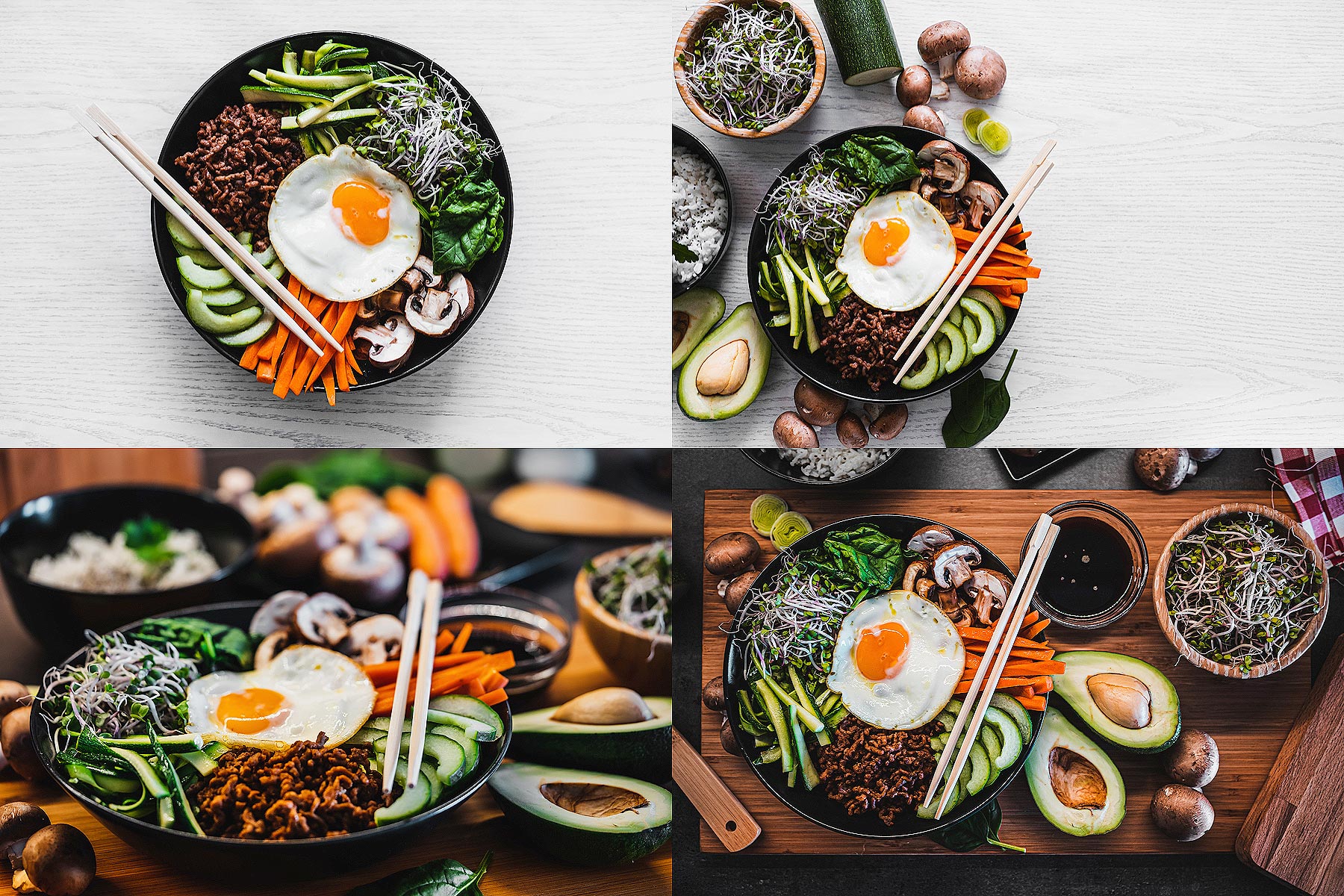 According to Wikipedia, the term "bibim" means mixing various ingredients, while the "bap" noun refers to rice. Bibimbap is served as a bowl of warm white rice topped with namul (sautéed and seasoned vegetables) or kimchi (traditional fermented vegetables) and gochujang (chili pepper paste), soy sauce, or doenjang (a fermented soybean paste). A raw or fried egg and sliced meat (usually beef) are common additions.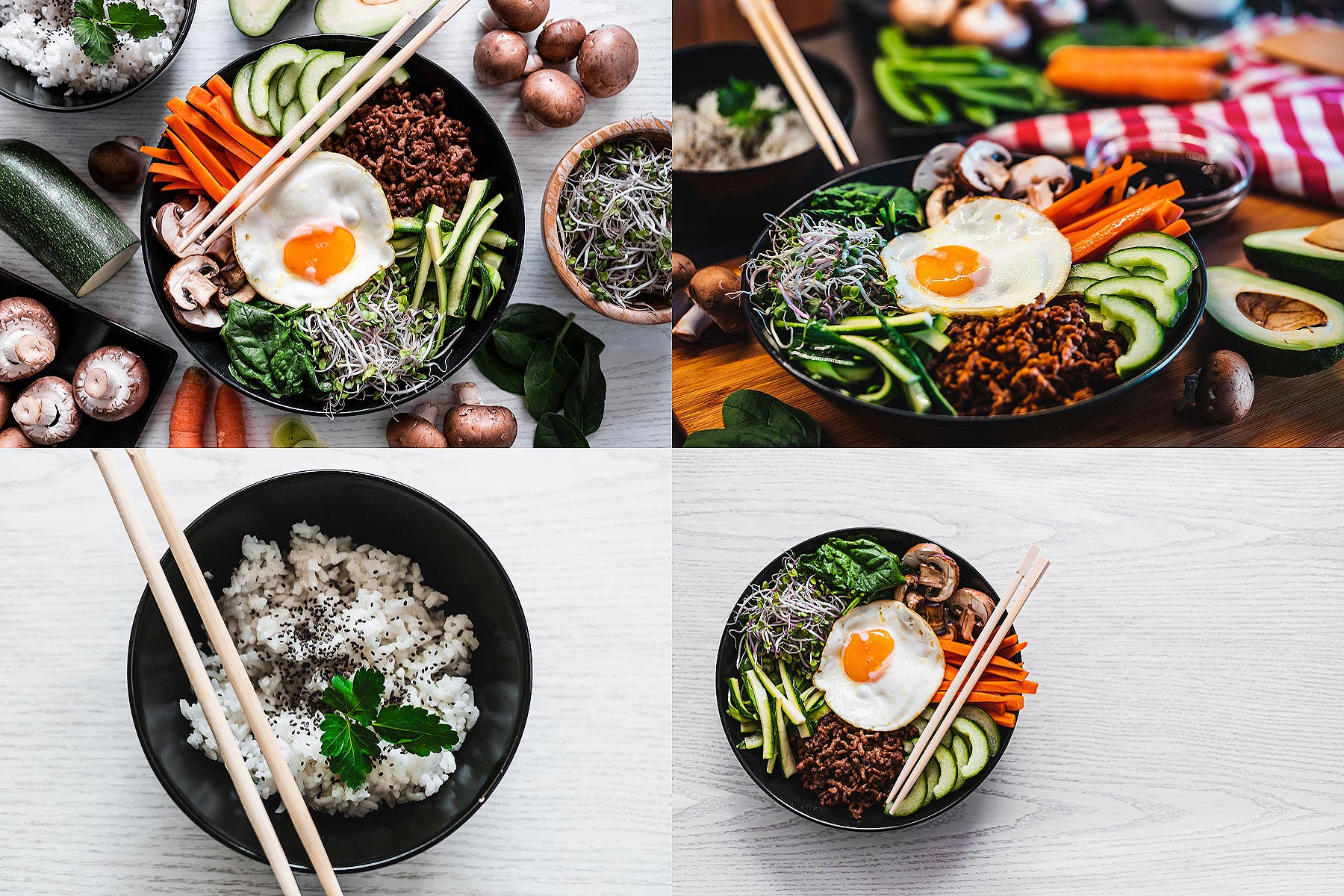 I hope you're enjoying this collection. Now I'm going back to work because I want to send you one more PREMIUM collection this month! Stay tuned!
Thank you for being here,
Viktor from picjumbo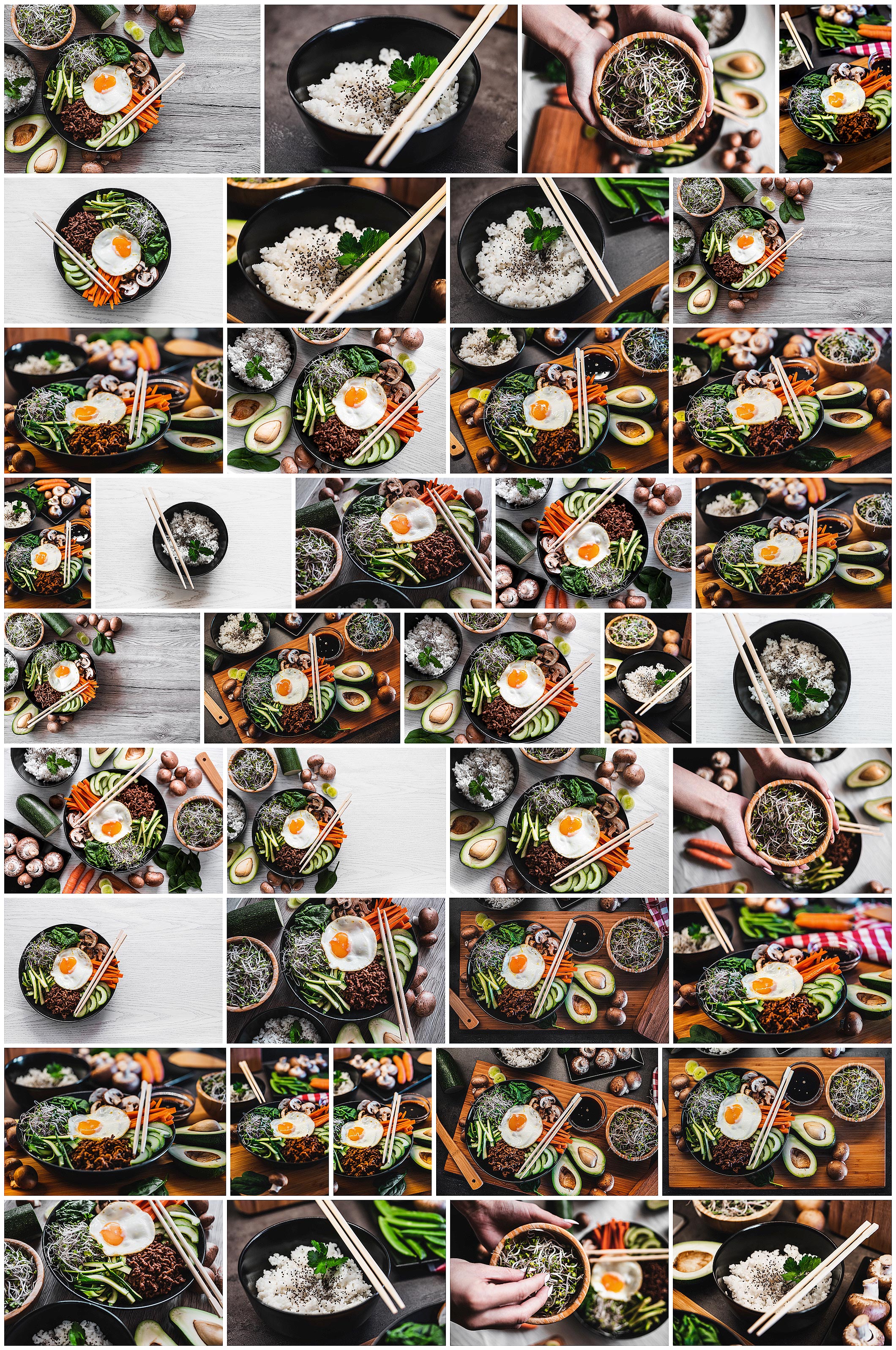 Join thousands of creators across the globe that are already using picjumbo PREMIUM images in their templates, websites, keynotes, apps, prints or blogs.