Elements Fonts Freebies Hand-picked Design Resources Icons Mockups Social Media Themes UI Kits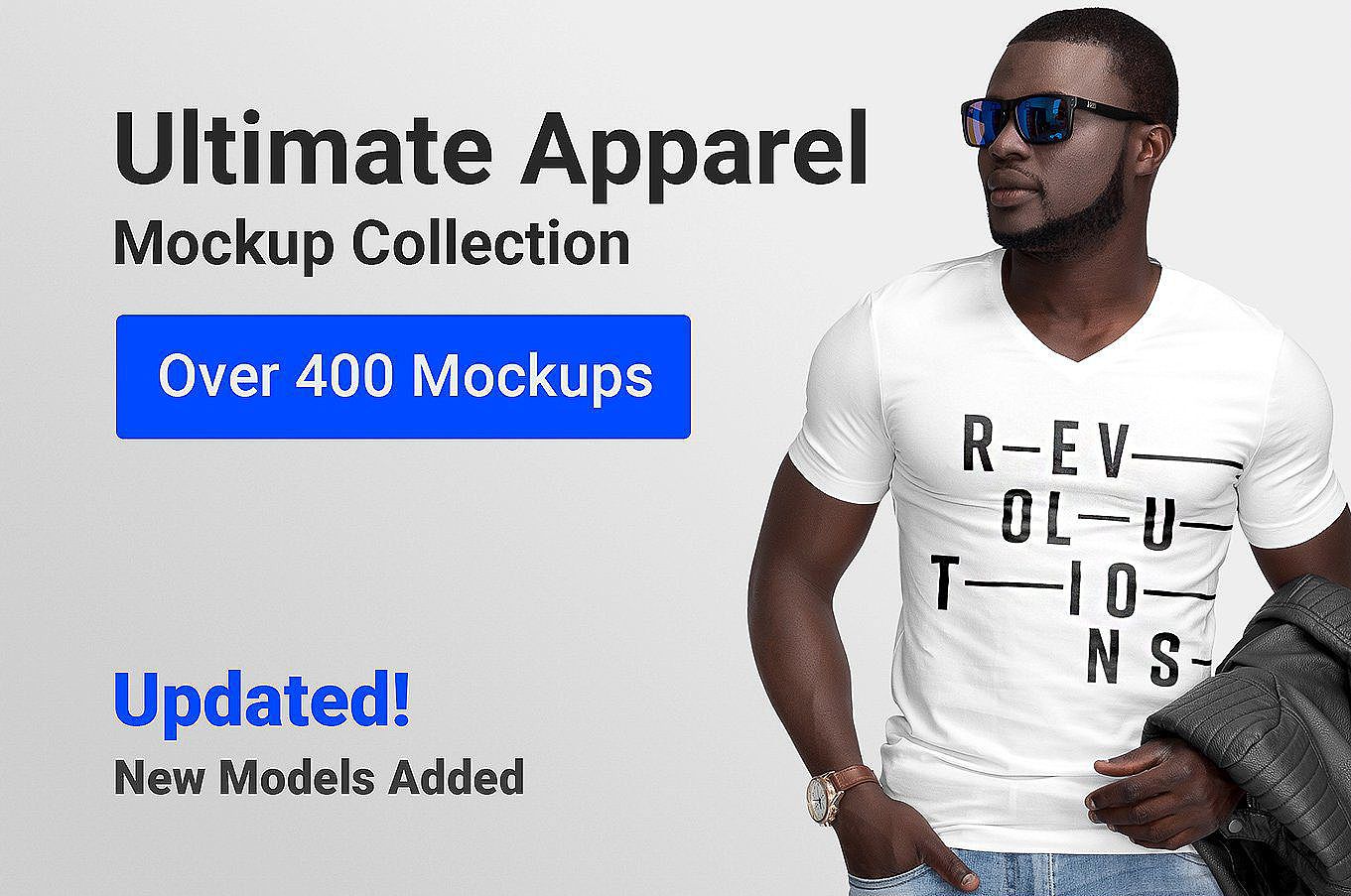 Ultimate Apparel Mockup Collection
A huge collection of highly customizable and easy-to-use clothing mockups.
Save Time & Money – 400+ mockups: t-shirt, polo, tank top, hoodie, sweater, and many more styles! All you need to create beautiful presentations, instantly. Check out everything that's included: https://goo.gl/3RabXk
3 in 1 Presentation – Showcase your design in 3 different modes: on models, flat lay or hanging. Not only that, but you can choose from a handy set of fashion accessories and tag / label close-ups.
Advanced Files – Easily change the color and fabric texture of your mockups for ultra realistic results. The Ultimate Apparel Mockup Collection also supports all-over print.
4K Ultra-HD Files – All files display up to 4K in Ultra-HD for today's most demanding hi-res displays.
Easy for Beginners – Easy to use templates, with an illustrated PDF and YouTube video tutorials included.


Join our PREMIUM Membership
Exclusive and never published photos? Only available to our PREMIUM Members!
You're missing at least 50+ extra stock photos every month if you're not in our Membership. 😱 Join today and get super-exclusive access to our 100+ PREMIUM stock photo collections. New collections every month! 😍
Popular FREE Stock Photos for Today
Show more popular free stock photos »

NEW PREMIUM PHOTO COLLECTION!