Wow! What a roadtrip! After 1896 km, 36+ hours of driving through Austria and Italy and 60+ hours of photo editing I'm back with a brand new stock photo collection!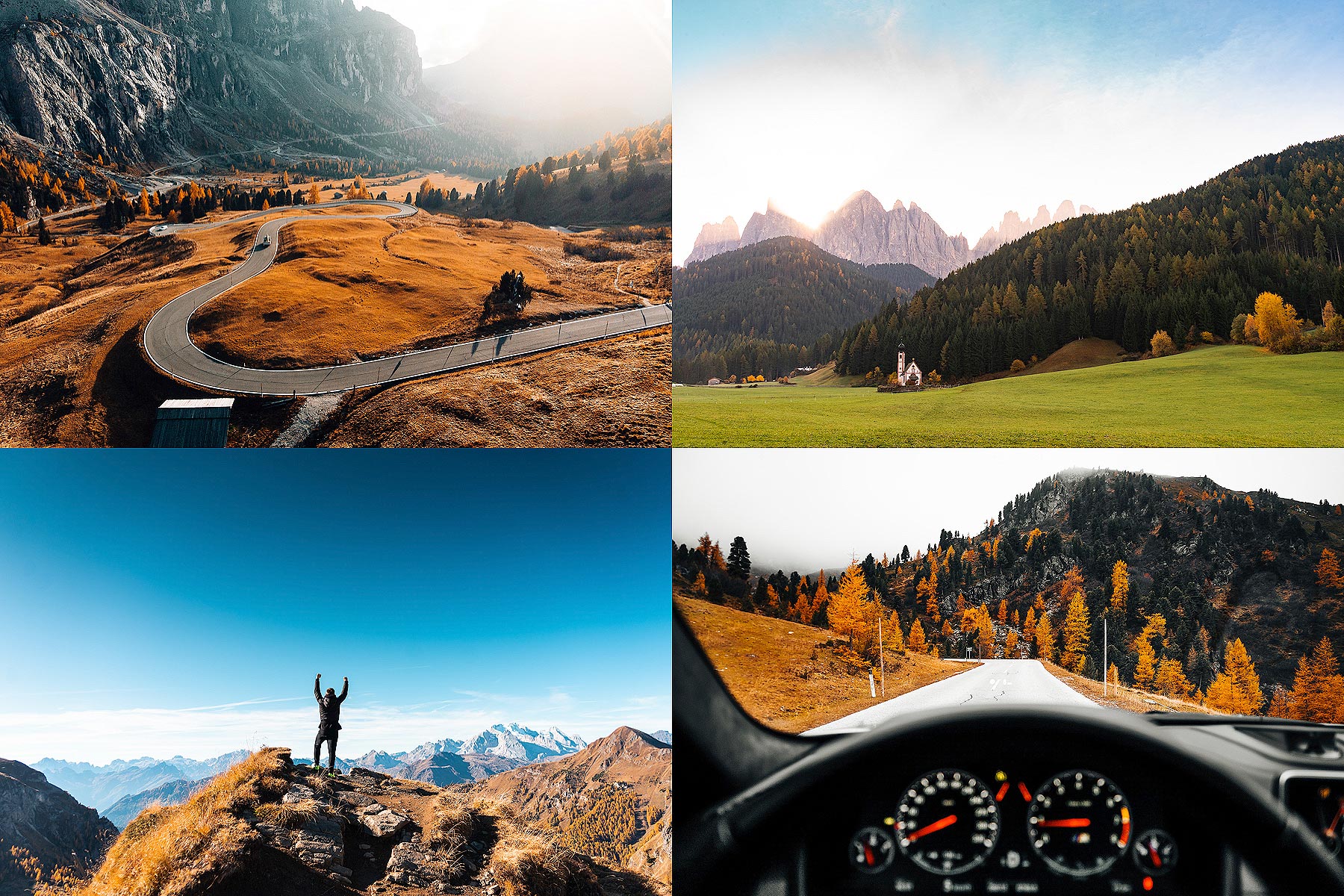 Beautiful fall colors, tremendous mountains, pretty nice weather, long and curvy roads and the most picturesque villages. This is our new collection Fall Roadtrip 2019 and there are 286 high-resolution stock photos for you.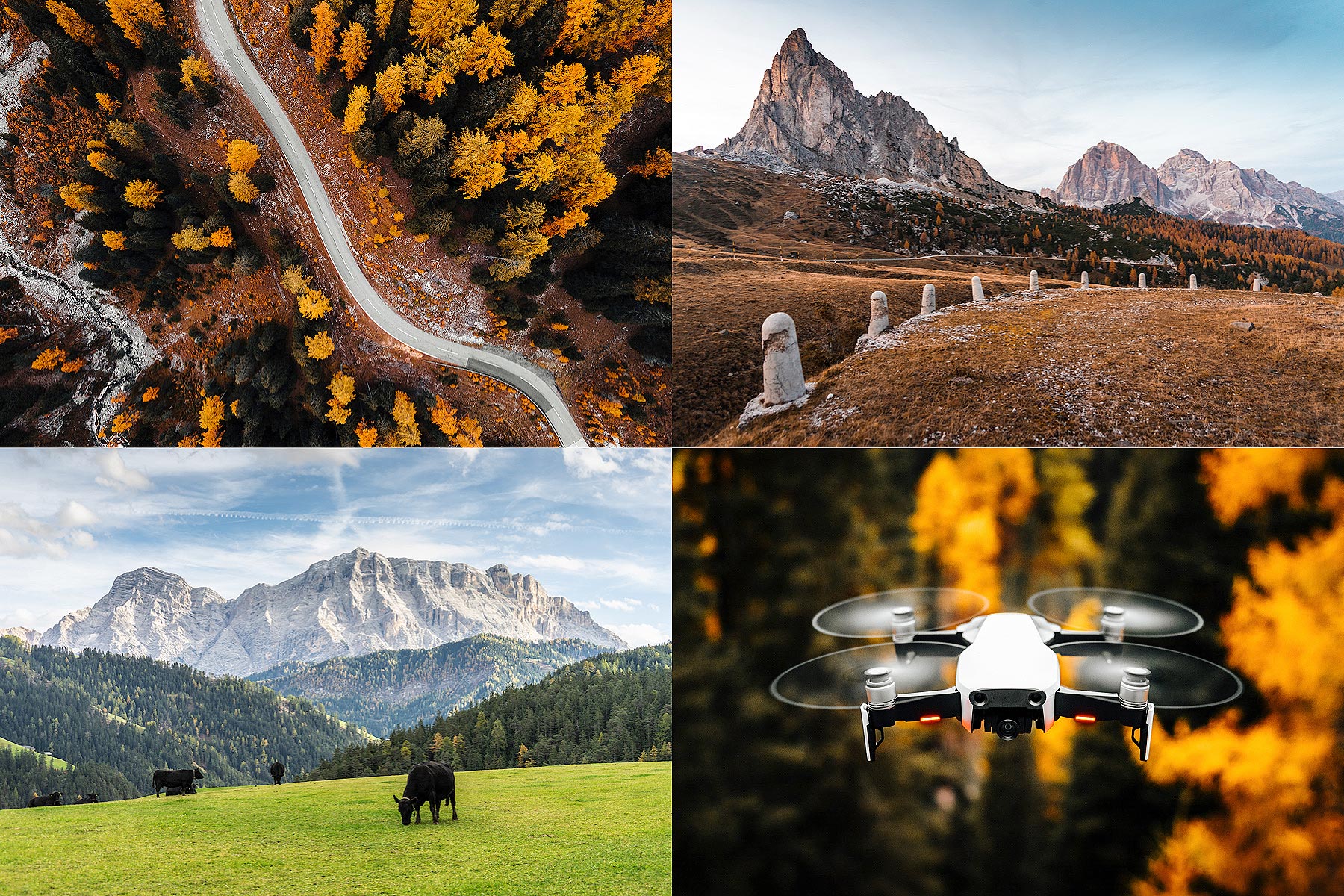 The Grossglockner and Nockalm alpine roads in Austria; Giau, Gardena, Sella, Falzarego and Pordoi passes around Dolomites in Italy; quick stop on Braies Lake and long wait for good weather in Santa Maddalena village — this was our itinerary and in this collection you can find out what you can see around these locations.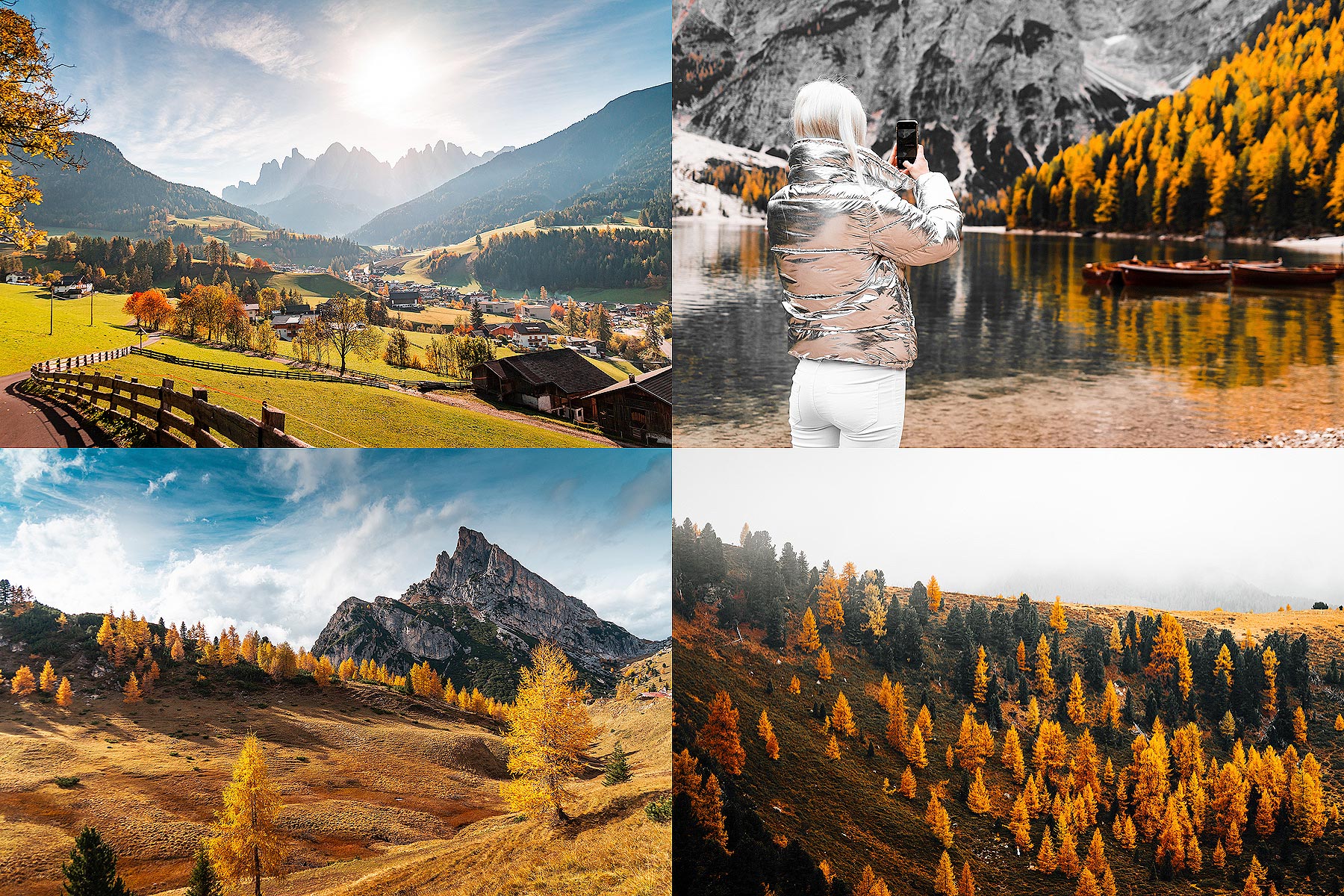 If you'd like to see how it looks when we're traveling and taking photos, go to our Instagram profile @picjumbo and replay our Story Highlight named "Roadtrip 2019". There you can see behind the scenes of this photo collection.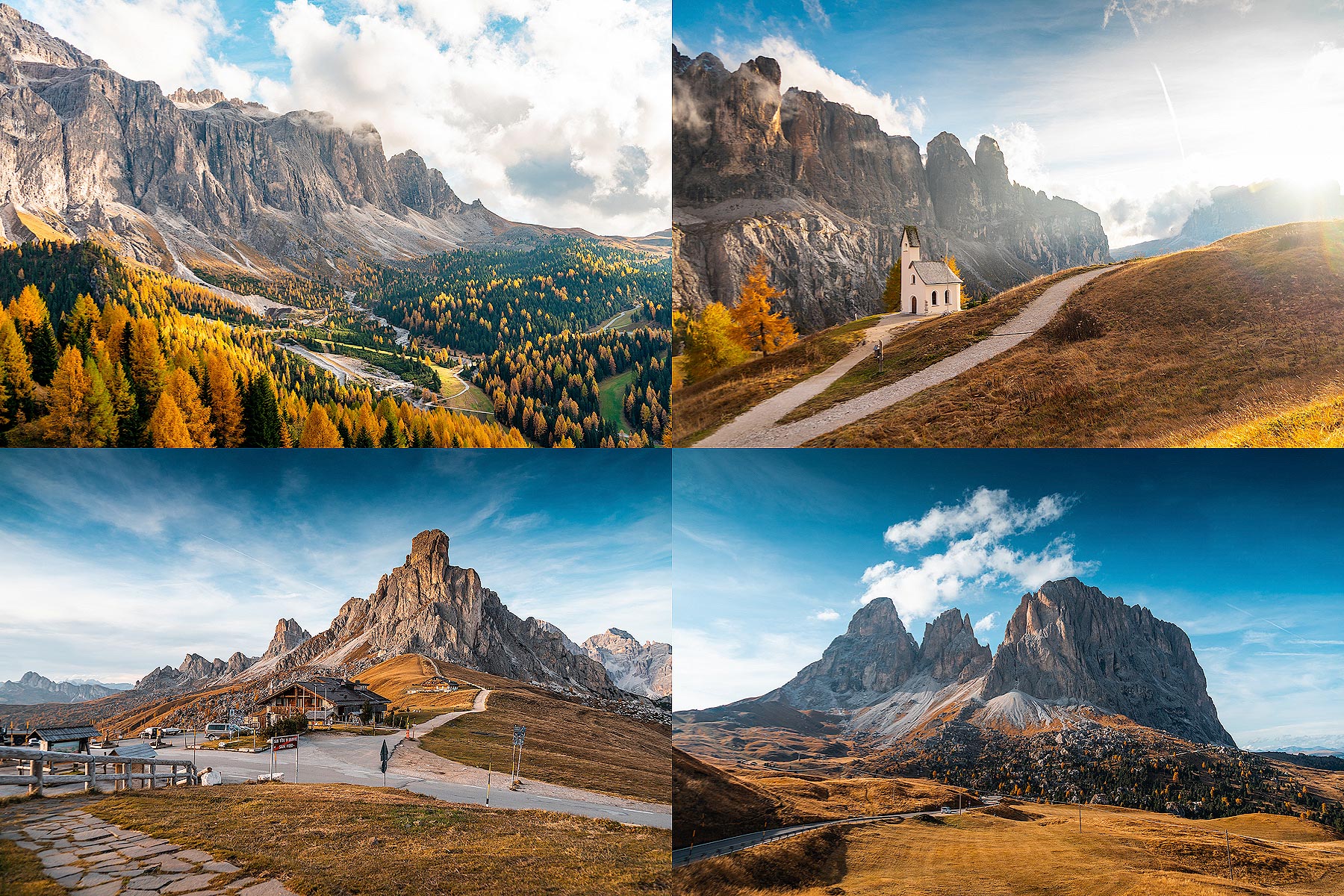 This collection is really big so please be ready for downloading a really big ZIP file. It is 5,42 GB which means that, in most cases, you'd need 5,42 GB of free space on your hard drive for download and another 5,42 GB for extracting. But don't worry, if you do not want to download the entire folder (collection), in our Library you can select which photos you want to download.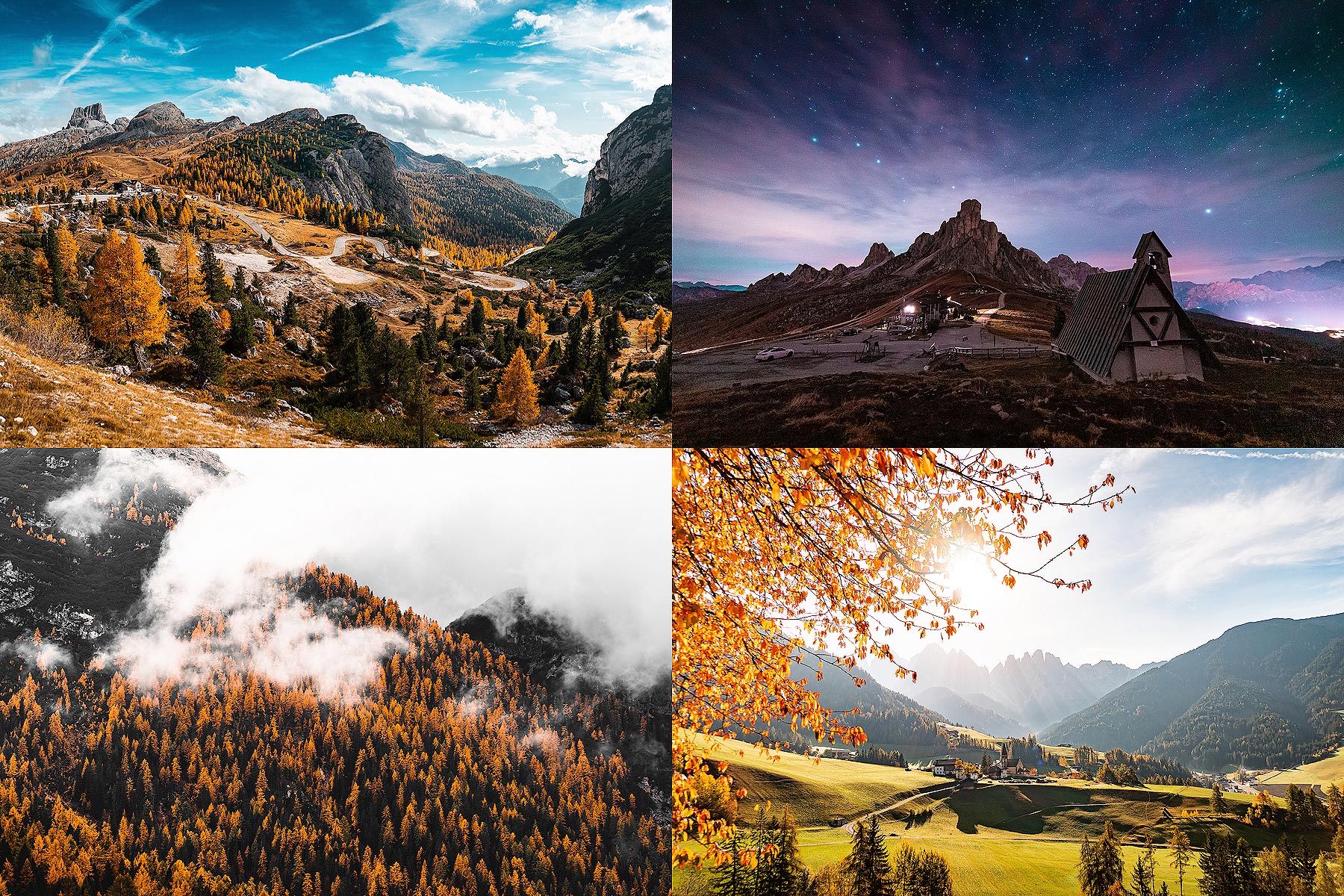 And what else is inside? A lot of vertical photos…

Photos of beautiful and most picturesque villages or churches in the world. You probably know them from Instagram.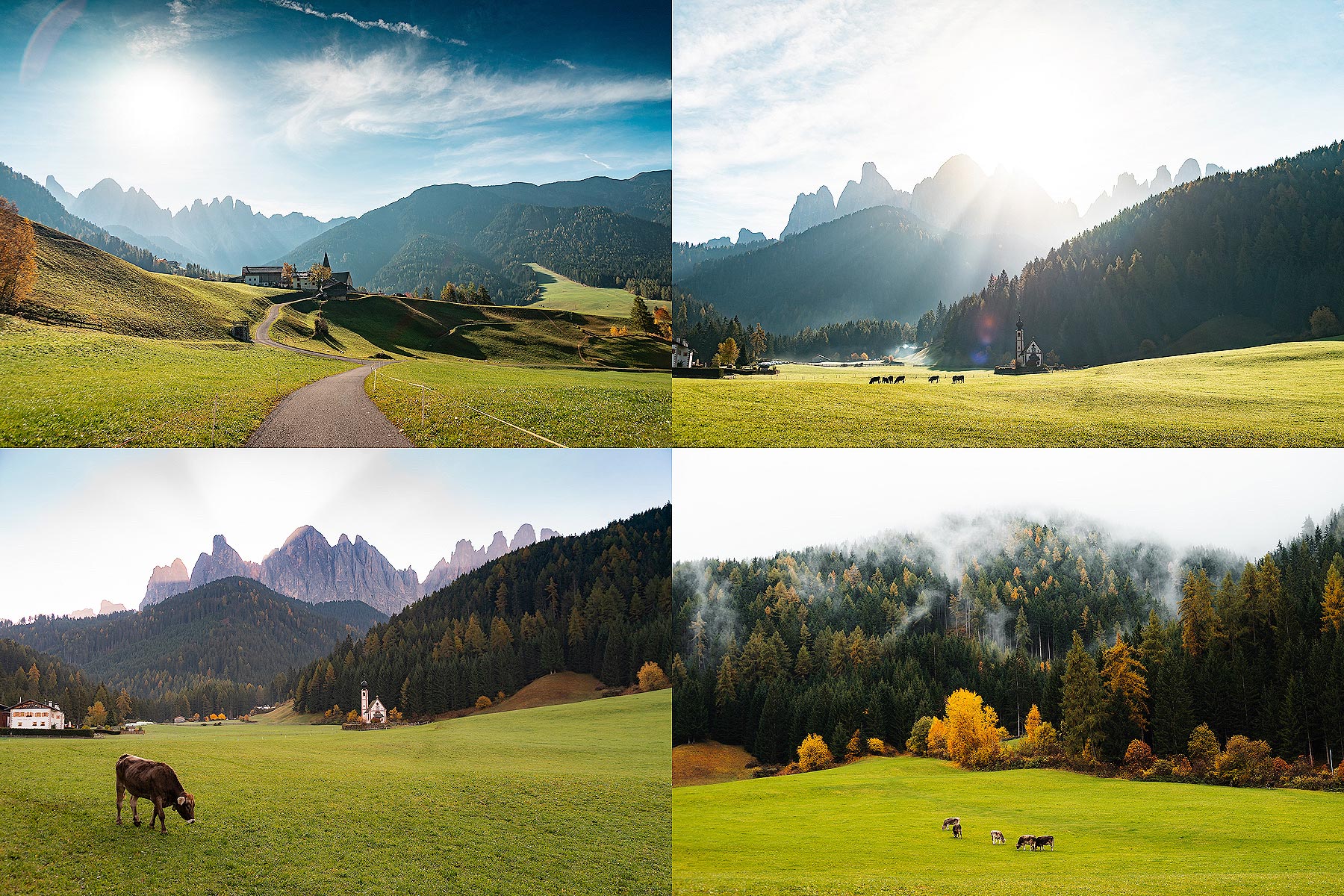 Photos of not-only winning poses with bright blue sky where you can add your text or motivational quote.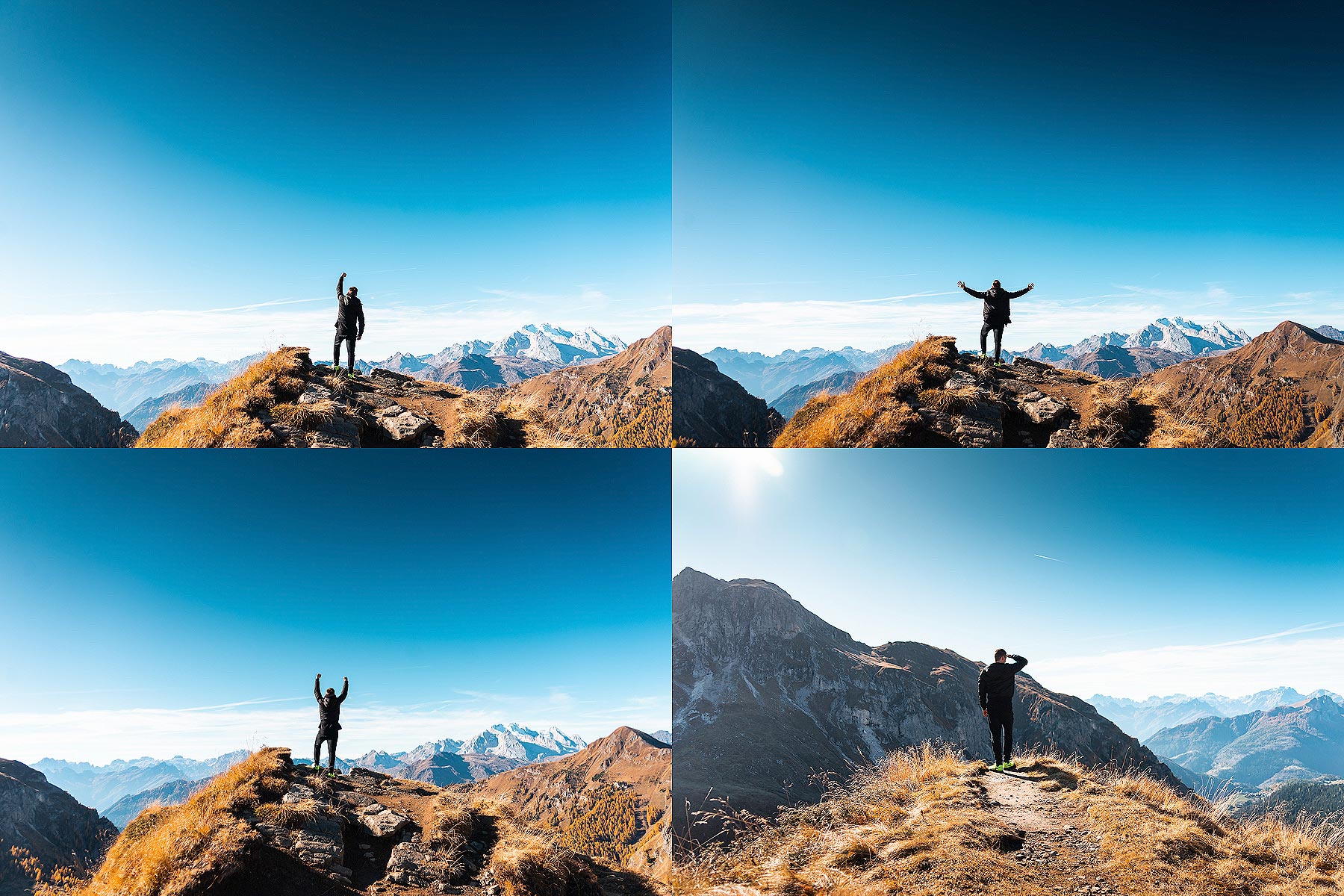 Beautiful roads of Austria — a dream of every petrolhead! Just google "grossglockner road" or "nockalm road" 😉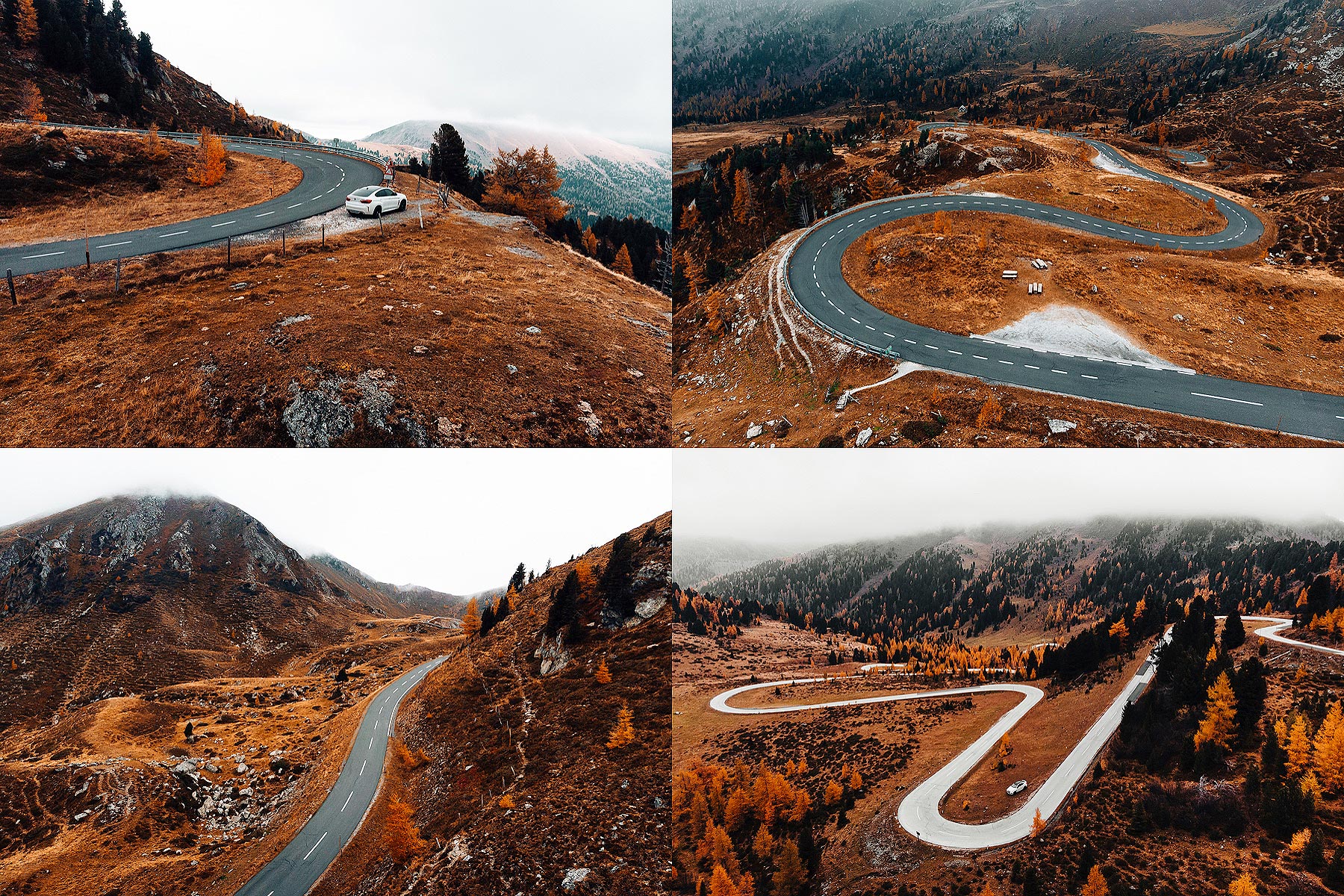 Yellow trees. They were everywhere and it was just beautiful!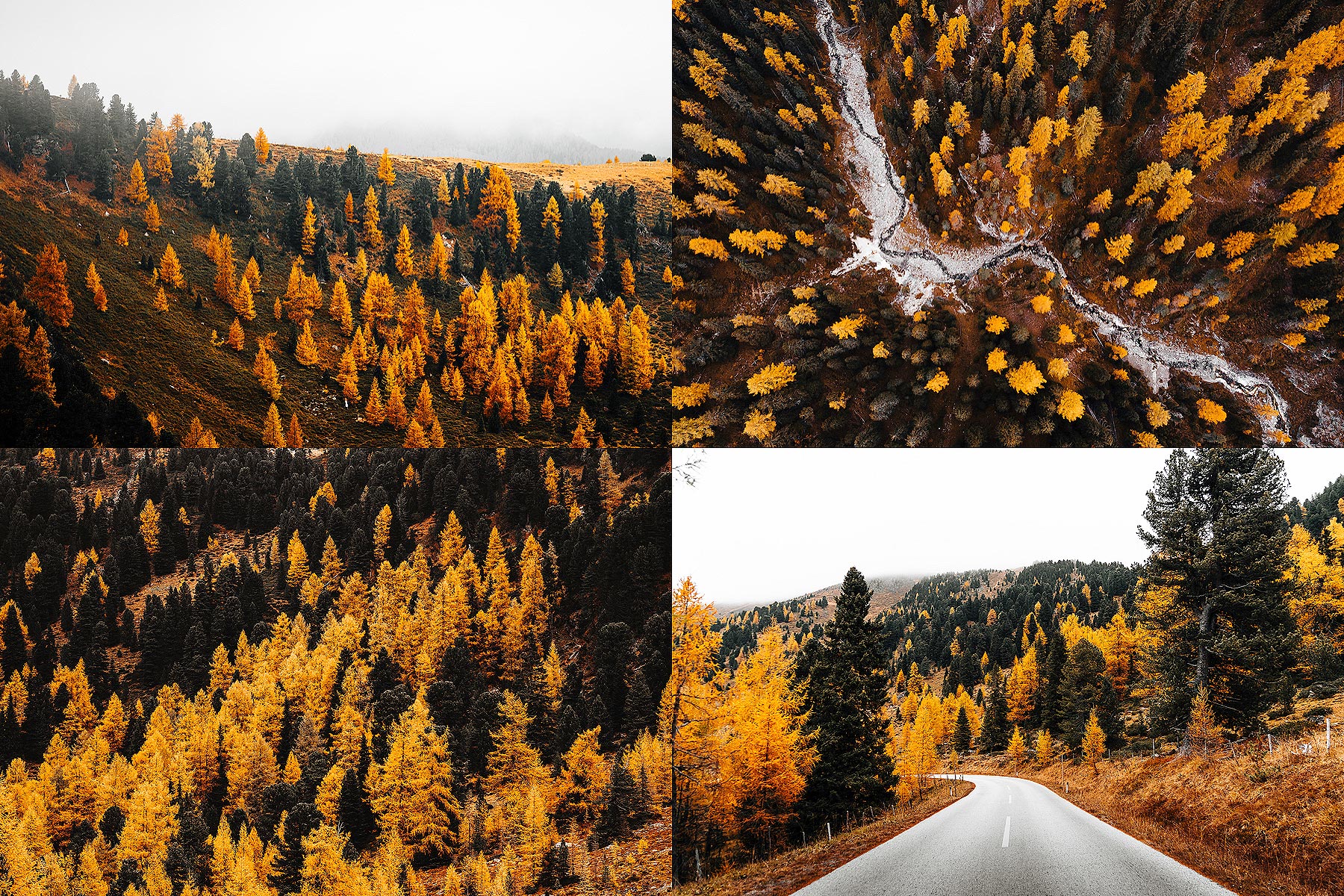 …and 200+ more photos!
I hope you'll find a perfect photo for your use whether it's a keynote background, your desktop wallpaper or a blog post about Italy, Austria or Dolomites.
Enjoy the pictures!
Viktor