Dear subscribers,
I love going shopping for furniture. Not because I would enjoy going through elaborate mazes, also known as the IKEA stores (while I do like stopping there for their suspiciously cheap hot-dogs!), but because when I get home, the fun part finally begins: assembling.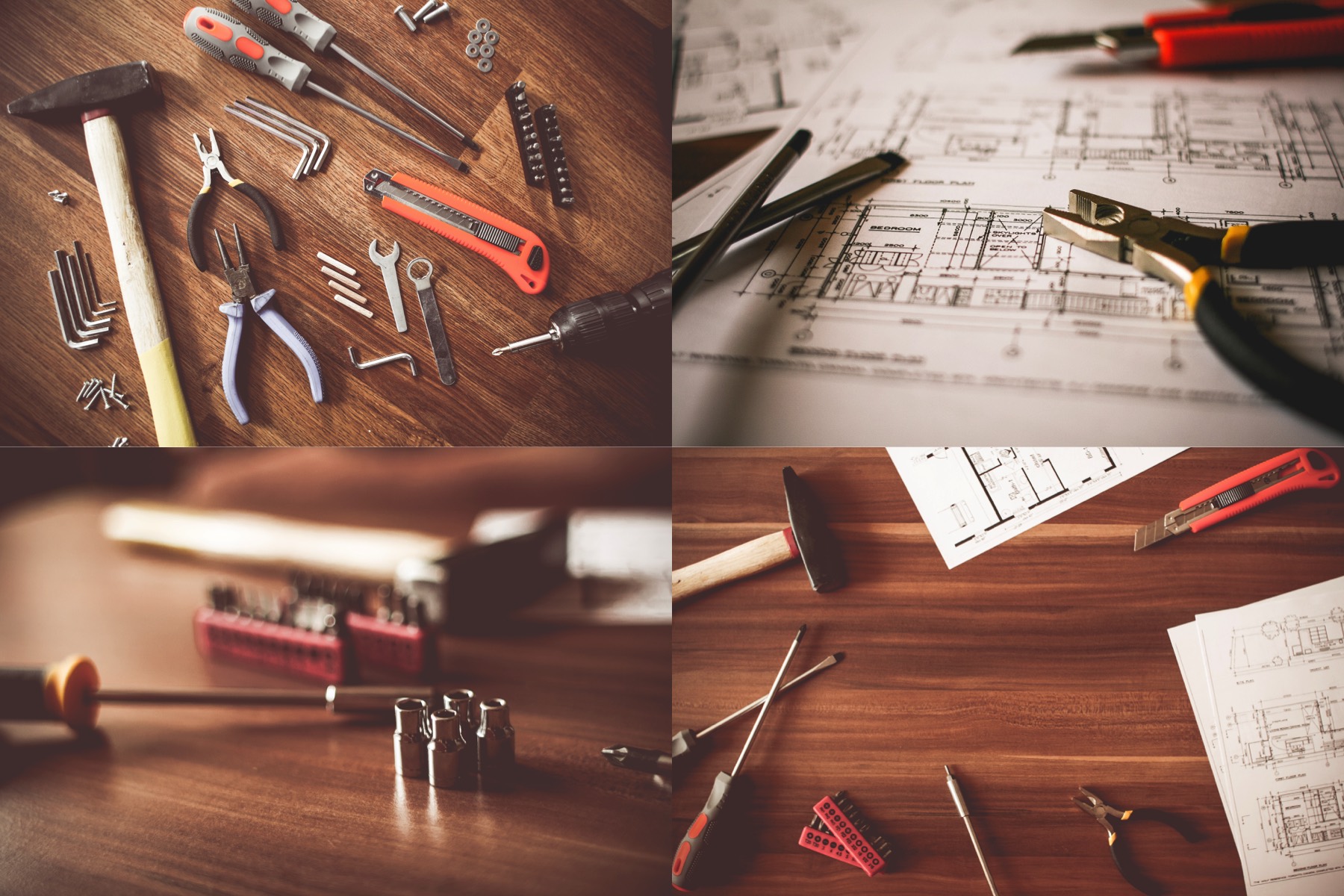 But not only for the IKEA-nuts, but also for all the good old hand work professions like craftsmanship, architectonics or engineering, you need something: Tools! So today I present you all the screwdrivers, wrenches, screws, nuts, hammers, hex keys, pliers and many other pieces, as well as projecting plans and so. Whether you will be working on a website for your local hardware store or you just refurnished your garage and would like to put some nice hardware-related pictures on the wall, I hope you will find a good use for them!
Enjoy!
Viktor
Join thousands of creators across the globe that are already using picjumbo PREMIUM images in their templates, websites, keynotes, apps, prints or blogs.